August 14: Macarena, Saved by the Bell, Virtual Boy
Plus Internet Explorer, Yokozuna, Blockbuster as an Airbnb, and more
---
The Retro by 11 Points
Modern perspectives on '80s and '90s nostalgia
August 14th, 2020 • Issue 8
---
⚠️ The Retro is a labor of love — please spread the word!
---
This week in nostalgic history
August 14th
25 years ago, on August 14th, 1995 - Nintendo's Virtual Boy went on sale in North America.
The Virtual Boy is usually cited as Nintendo's biggest "miss" (although a blend of recency bias and higher stakes may've shifted that mantle in recent years to the Wii U).

In retrospect, it makes sense that Nintendo would try to create a gaming system like Virtual Boy. Much like Apple making the iPad to create, out of thin air, an intermediate device category between the two markets they'd conquered (phone and laptop) many years later, Nintendo was trying to create a new category of gaming between the two markets they'd conquered (portable and platform gaming). Nintendo also, decades before the Switch, recognized the appeal of a console you could set up for a comfortable home playing experience, then seamlessly take with you on the road.

Unfortunately, there were just too many flaws with the Virtual Boy to fulfill either the third device vision or the home/road switch vision. I covered many of them once upon a time in 11 Points in Defense of Nintendo Virtual Boy, since I really quite enjoyed the system (I bought a Virtual Boy on mega clearance after its shuttering), but suffice to say it wasn't up to any of its fundamental tasks. The early games mostly couldn't figure out what to do with the 3D so were more like 2D games with odd depth perspective, the system was single player isolationist in a time when video games were really starting to pick up group play social momentum, the portability required a billion batteries, and, above all, the product was the parabolic hammer without a nail. No one wanted, needed, or had demanded a monstrous lo-fi monochrome 3D gaming system with a tiny game library in 1995 (especially not at the prices Nintendo was charging), so the system suffered a fast and ignoble death.
Also on August 14th: Can't Buy Me Love hit theaters (1987)… Sega Genesis was released (1989)… three one-hit wonders hit their peaks on the Billboard charts with 95 South's Whoot, There It Is at #11, 4 Non Blondes' What's Up at #14, and Fu-Schnickens' What's Up Doc at #39 (1993)… How Stella Got Her Groove Back and Air Bud: Golden Receiver both hit theaters (1998)
August 15th
25 years ago, on August 15th, 1995 - Los Rel Rio's Macarena (Bayside Boys Mix) was released.
Macarena's byzantine journey to international mega hit began in 1993 when Los del Rio, a musical duo in Spain, wrote and performed the song for their album A mi me gusta. That album sneaked onto the U.S. Billboard Latin Albums and Latin Pop Album charts for a short while in 1994.

The legend goes: a Miami DJ learned about the Macarena when people kept requesting it at a club, worked with two friends of his at a label called Bayside Records to add a new dance beat, then released the song as Macarena (Bayside Boys Mix). Oh, and they also mixed in some English lyrics and made the focus of the song on a woman named Macarena who's leaving and/or cheating on her no-account boyfriend.

That remix of the song would go on to become one of the most ubiquitous and successful pop songs of the '90s and is often fighting it out with Come On Eileen and Take on Me for the top spot on lists of the best one-hit wonders of all time.
Also on August 15th: Joey Scarbury's one hit, the theme song to The Greatest American Hero, as made famous to a different generation by George singing parody lyrics for his answering machine, peaked at #2 on the Billboard charts (1981)… The Larry Sanders Show and Are You Afraid of the Dark both premiered (1992)… Big Pun's Still Not a Player peaked at #24 on the Billboard charts (1998)
August 16th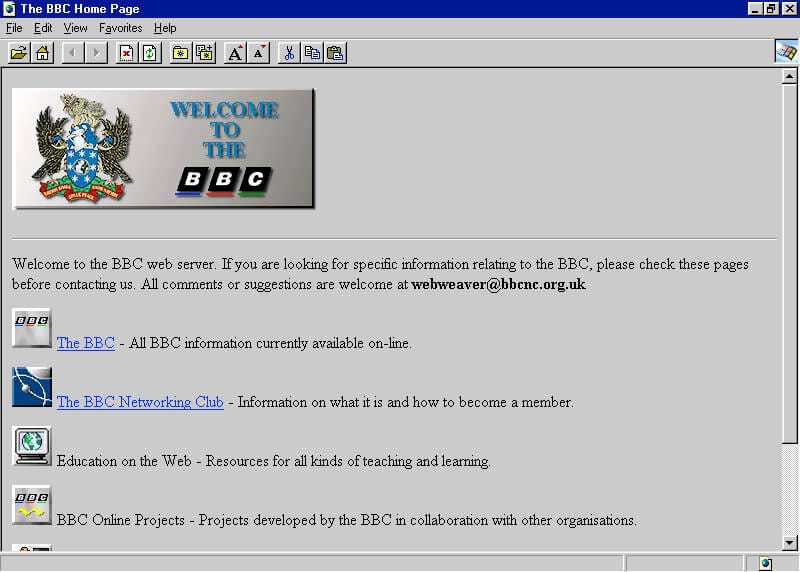 25 years ago, on August 16th, 1995 - Microsoft's Internet Explorer was released.
We're now 25 years into the browser wars, which truly kicked off on this day in 1995 with Microsoft releasing Internet Explorer as a competitor to Netscape Navigator. The armies have changed over the years, but the war continues on — even without IE or Netscape.

While Netscape had an incumbency advantage in 1995, IE had a different advantage — everyone was using Windows, so the browser automatically came with their new computers. Microsoft would, essentially, force the computing population to adopt the browser with Windows 98, which baked IE so deeply into its DNA adoption became compulsory. (This forced adoption was so aggressive that it was the focus of many subsequent lawsuits.)

Internet Explorer was notoriously known as the quirkiest of all the browsers through its entire lifespan, which extended in one form or another into the mid 2010s. Websites always just looked a little different in IE and 25 years worth of website code has featured workarounds to compensate for IE's quirks.

Today, IE somehow remains the browser of choice for more than one percent of internet users. And the combined market share of IE and its heir, Microsoft Edge, is now fourth behind the younger, sexier combatants in the browser wars.
Also on August 16th: Madonna and Sean Penn got married (1985)… The Usual Suspects hit theaters (1995)… Tin Cup and The Fan hit theaters (1996)… Who Wants to Be a Millionaire debuted in the U.S. (1999)
August 17th
22 years ago, on August 17th, 1998 - President Bill Clinton admitted to having an affair with Monica Lewinsky before a grand jury, and then in an address from the White House.
With the way things have gone in U.S. executive politics in the past three-and-a-half years, there's a real question at how a scandal like this Clinton one might now play out. While this scandal was deeply salacious in its time, in today's norm-shattered political wasteland, it would more likely be just another blip on the radar of insanity. Seeing what we've now seen, this scandal hardly seems impeachment worthy — it was essentially impeaching on character, which seems quaint in the face of so many scandals around blatant, open, irrefutable, and publicly-admitted crimes committed by a sitting president. Today, a scandal like this would most likely just follow the standard White House playbook (he didn't do it, ok he just admitted he did it but he was joking, ok he says he wasn't joking but it's not a big deal, hey look at that the president just made a hilarious typo in a tweet follow that shiny object you sock puppets).
Also on August 17th: Def Leppard drummer Rick Allen played his first concert since losing an arm (1986)… David Caruso quit NYPD Blue to begin his movie career with Jade (1994)… Yo! MTV Raps aired its series finale (1995)… Dishwalla's one hit, Counting Blue Cars, peaked at #15 (1996)… VH1's Behind the Music premiered (1997)
August 18th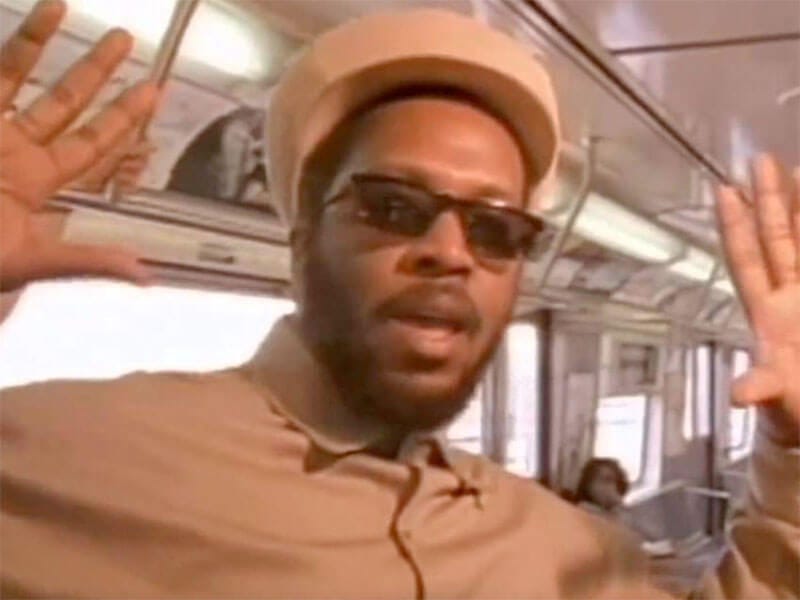 26 years ago, on August 18th, 1994 - Ini Kamoze's single Here Comes the Hotstepper was released.
Here Comes the Hotstepper is one of those songs I've gleefully sung along to for years without knowing the real lyrics. It's always been "Here comes the hotstepper (gurguhlup). I'm the lyrical gangsta (gurguhlup)."

Apparently, the gleeful "glurguhlup" is actually "murderer" and a hotstepper is Jamaican slang for a wanted person on the run. Although I believe he's not saying he literally murdered someone and is on the run; the implication is he's a metaphorical murderer — he's murdering lyrics in a good way! — which fits the "Wilson Pickett's Land of a Thousand Dances meets The Beatles' Come Together" musicality of the song.
Also on August 18th: Woodstock ended with Jimi Hendrix (1969)… Uncle Buck hit theaters (1989)… Larry Bird announced his retirement (1992)… Aerosmith's single I Don't Want to Miss a Thing was released (1998)
August 19th
24 years ago, on August 19th, 1996 - Yokozuna had his final match on WWF television.
Yokozuna, a 500-pound wrestler who could remarkably move like someone… well, not half his size, but maybe 65 percent his size… had a brief but notable WWF career. His athleticism was, in fact, largely what separated him from many of the others in the endless parade of lumbering giants the WWF trotted out over the years — Yoko could actually go.

He had a sumo wrestler gimmick (complete with Mr. Fuji as his manager carrying the Japanese flag and throwing stereotypical salt in the eyes of more than one opponent) — even though the man behind Yokozuna was a Samoan American.

Yoko won the WWF World Heavyweight Championship twice between his debut in late 1992 and the end of his career in 1996. He was also featured in some of the most memorable mid '90s moments in the WWF, including a title win at WrestleMania IX followed by a loss in a surprise impromptu match with Hulk Hogan and a July 4th bodyslam challenge aboard the USS Intrepid that endeavored to set up Lex Lugar as the successor to Hogan. (That endeavor didn't take.)

Career problems started as Yokozuna's weight continued to balloon — in the 500-pound range he somehow (inexplicably) still seemed healthy; as he pushed into the 600s, that changed. He took a leave from the WWF in early 1996 to lose some weight, then came back, had a few matches (including this final showing on Monday Night Raw on August 19th, 1996), then left again to lose more weight.

Yoko would appear one more time for the WWF after this, participating in Survivor Series on PPV, but he was never tagged into the match. After that, he could no longer pass a physical in most states and his WWF career came to an end.

Sadly, he passed away in October 2000 from pulmonary edema; he was 580 pounds at the time.
Also on August 19th: Alec Baldwin and Kim Basinger got married (1993)… Sarah McLachlan's Building a Mystery was released (1997)
August 20th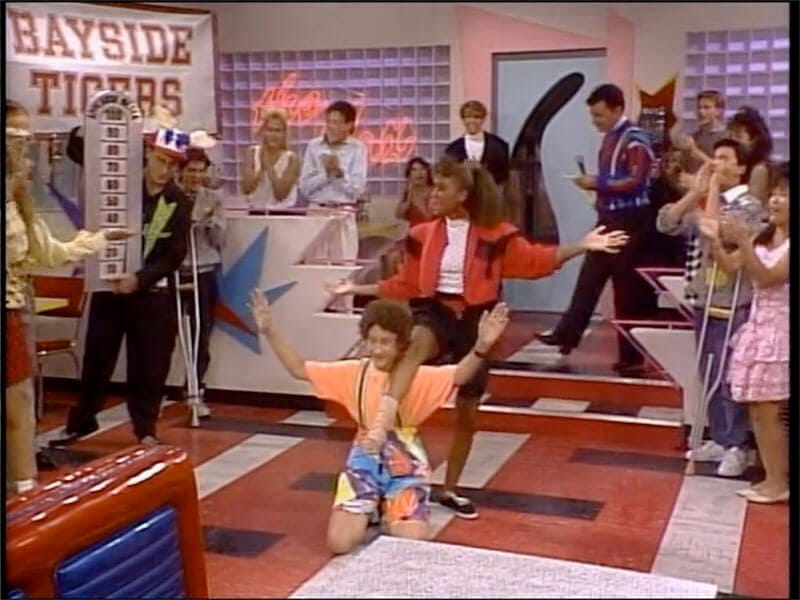 31 years ago, on August 20th, 1989 - Saved by the Bell premiered on NBC.
I wrote about this debut episode last year, when SBTB turned 30 (Saved by the Bell Turns 30 — 11 Random Thoughts on Ep. 1, Dancing to the Max). Suffice to say, SBTB remains a cultural institution to this day, with popularity somehow even extending to kids whose grandparents might've been the right demo to watch the original show.

The trailer for its latest reboot, on NBC's Peacock streaming service, came out in the past week. It's going for an "ironic look at the previous series" nostalgia as opposed to the Fuller House model of "make a pure '90s sitcom today" nostalgia. I'll still check it out — but was kinda hoping for the latter.
Also on August 20th: The Menendez brothers killed their parents (1989)… SWV's Right Here/Human Nature was released (1992)… Ginuwine's Pony was released (1996)… the South Park episode Weight Gain 4000 aired on Comedy Central (1997)
---
Everything old is new again
A look at the reboots, revivals, throwbacks, retro insights, and nostalgia in the news.
---
Throwbacks and recommendations
---
Thanks for reading!
-Sam